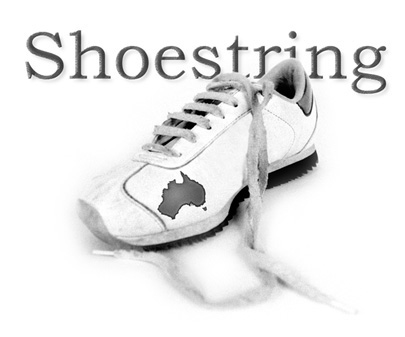 Artists and Repertoire
Singer Songwriter Showcase
Mon, 14 Jul 2003
The Basement
Reiby Place
Circular Quay 8PM $15.00 Ticket

An ARIA award, an APRA Award, 6 Gold Guitars, 3 Bush Laureate Awards and a whopping 45 Final Nominations in The Toyota Tamworth Country Music Awards. Over three hours of bona fide Country Hits from six of Country and Folk Music's most entertaining and acclaimed writers!! What a show! Shoestring Records proudly announces it's Inaugural Songwriter's Showcase at Sydney's prestigous music venue, The Basement on Monday the 14th of July. The show will feature all six of Shoestring's High Profile Singer Songwriters in what promises to be a feast for fans.

Allan Caswell is a Singer/Songwriter of enormous talent, with two #1 songs on Australia's Rock Charts and 400 of his songs recorded worldwide with "On the inside" topping the British Charts twice ten years apart!!. With An ARIA award, an APRA Award, 5 Gold Guitars, a platinum album, two gold singles, a gold video and 4 gold albums for his writing and production work on the hugely successful children's albums by Don Spencer, to his credit Allan's resume is among the most impressive in Australia. His concert delivery - sensitive, sardonic and satirical is a real crowd pleaser.
His new album 'Don't Count On it' with Gangajang's legendary Buzz Bidstrup shows a new and harder edged side to this ever creative talent.

Pat Drummond forged his formidable reputation in Sydney hotels in the late 70's and early '80s and he has made an enormous impact in the festivals and concert venues since 1991. His 'stand up' comedy songs on the amazingly successful 'Naked Poets' CDs in recent years have given him an impressive national profile, but his comedic genius is, however, only a narrow glimpse of this truly remarkable Australian talent.
Described by his peers as a 'Songwriter's Songwriter,' his solo work over 9 albums has profoundly impressed the critics and his fans alike. Three Bush Laureate Awards, three TSA First The Song Songwriting Awards, five final nominations in Toyota Country Music Golden Guitar, voted Independent Country Music Artist Of the Year in 2000; he writes everything from hard-edged politics and mini-movie novelettes to 'gritty realism' biographies set within the framework of the five-minute song. High power lyrics and his legendary on-stage delivery make him a spellbinding addition to this show.

Brent Parlane
Brent Parlane, must definitely be one of the best singer/songwriters in Australian Country/Folk, one who has doggedly followed his own muse and one who can be rated alongside the likes of John Prine, and Nanci Griffith, and one who can be relied upon to deliver the goods. Since 1993 when Brent won the Golden Guitar for Best New Talent, he has racked up seven final nominations and four albums including the classic ABC album, "Tex Loves Daisy" in 1995.
His new album through Shoestring, 'Happy Note', is a powerful and intense piece of work by an artist at his peak. Parlane characteristically pulls no punches and refuses to shy away from tough issues.

Karen Lynne's writing and performance achievements are myriad. Her win in The Victorian Country Music Awards this year came hot on the heels of 5 Grand Finalist nominations in "Golden Guitar" Awards and The TSA "Contemporary Country Song of the year" in 2001 (With Pat Drummond). That award followed up her 1999 win for "Grandma Used to Say" (Co-written with Heather Field and James Gillard)
It is inevitable, however, that her songwriting is often overshadowed in the public eye by her prowess as a singer. Karen is an absolutely stunning vocalist whose 4 albums have become firm favourites with broadcasters around Australia. Two Top 5 singles in recent times and if the enthusiasm of her fans is any indication, many more to come..

K'crasher, Shoestring new signing, is unique. She has a crystal clear voice, and a sense of humour, warmth and conviction that distinguish her as an entertainer who can immediately establish a relationship, both friendly and intimate with her audience, moving them to tears one minute and laughter the next.
"I only sing songs that I believe in, I can't sing what I don't feel. " she says. Maintaining a balance in performances between the serious and the light hearted, K'crasher's influences are wide and eclectic. At home with the blues or soul music, her performances of her own compositions have received enthusiastic acclaim wherever she performs them. Powerful lyrics drawn from her own experiences connect with people at a profound level. K'crasher is capable of being both bitingly insightful and compassionate at the same time, not to mention stark raving Mad.
Mark Tempany is one of Australia's leading independent recording artists. While gaining a degree in Environmental Science, Mark's passion for his music really defined itself, so it's no surprise that it is his lyrical evocations of the natural world that have become his trademark.
Several landmark songs emerged from Mark's fourth album - "far away" - in 2000, including the title track, "Australian Child", "Two Blue Moons" and "The Final Goodbye" - a tribute to the influence of the late American songwriter John Denver. It has been his stunning 2002 'Long Highway' release, however, which has catapulted him to national attention. From wide orchestral anthems to the most intimate and touching acoustic ballads and even some uncharacteristically hard edged topics on songs such as " Wrong Place, Wrong Time" make this the highlight of Mark's endeavors so far. Trademark soaring tenor vocals, emotive and intimate lyrics, and pure, sweet melodies make Mark memorable in any company.



Welcome to
Shoestring Records, Australia
The Home of Fine Australian Music and Bush Poetry since 1976
Enter
Best viewed at '800x 600'
(All Computer Animation by Drummond Design
Website by Pattern Pat Websites)